[01.07.2016]
Happy New Year everyone!
The previously mentioned Indiegogo campaign has been launched! Go get your exclusive Transdusk merch and preorder Terra Ultra at http://igg.me/at/TransduskTerraUltra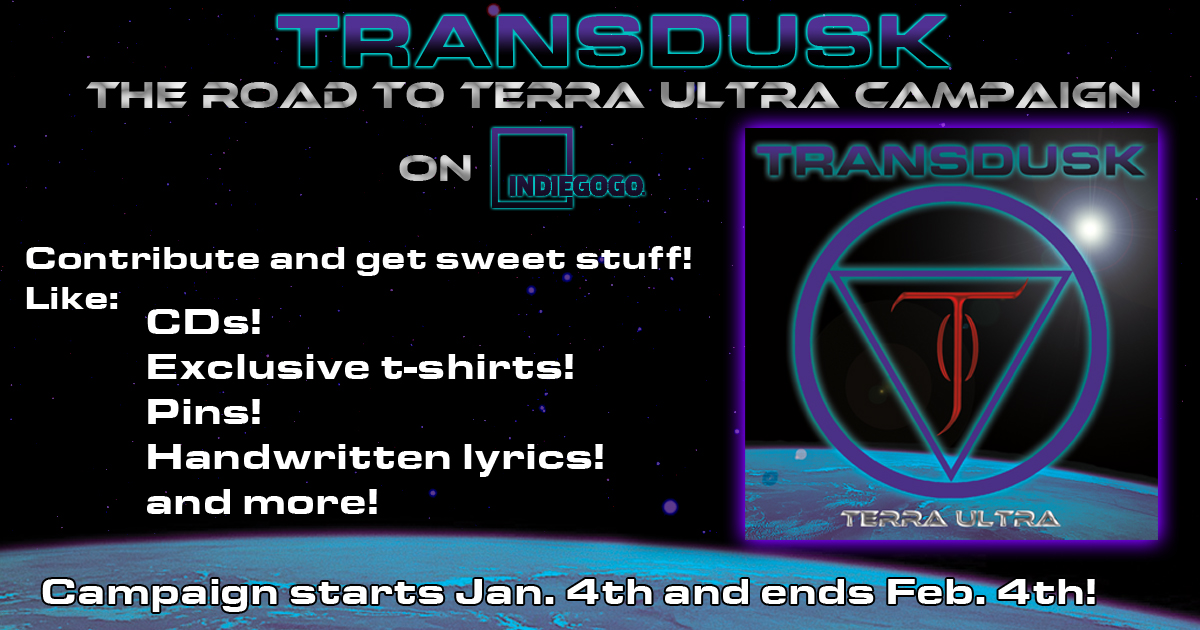 [11.19.2015]
So as of today... the new Transdusk album, Terra Ultra, is fully written!!!
This means I am officially in mixing mode! And that being the case, I need to consider my next moves since I want to get this out to all of you as soon as possible, but also with the level of attention that I believe it deserves.
First things first, I can finally make a (real) release date! That date will be... Friday, March 11th 2016!
Getting from here to there will be a little complicated because now money is directly involved. To help with that, I'm strongly considering doing a crowdfunding campaign. So keep your eyes here as one will be coming up in the near future with as many ridiculous perks as I can think of!
[11.13.14]
Out now! Gaia Spectre, the first single off of the upcoming album, Terra Ultra!