[03.13.2016]
Thank you so much to all who have contributed to the Terra Ultra campaign, purchased it on release day, came out to the release show, and have just shown support in general!
You can listen to and purchase Terra Ultra now from the panel to the left! You can also get the second instalment in my Audiopiates series Vol. 2 [purple] right now as well!
[01.07.2016]
Happy New Year everyone!
The previously mentioned Indiegogo campaign has been launched! Go get your exclusive Transdusk merch and preorder Terra Ultra at http://igg.me/at/TransduskTerraUltra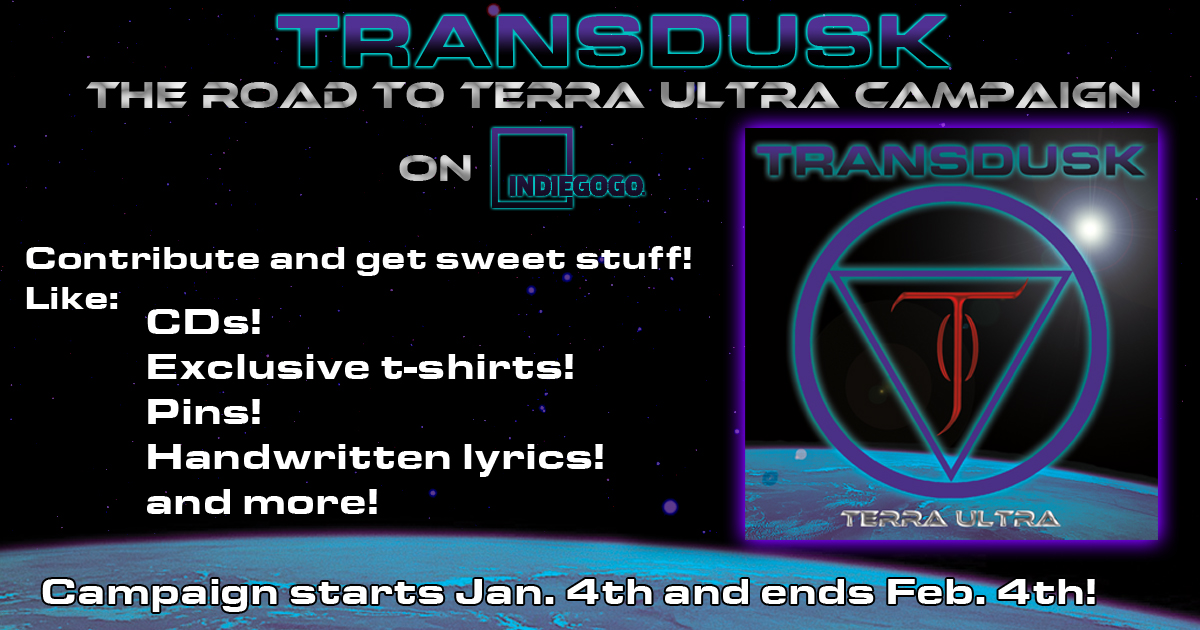 [11.19.2015]
So as of today... the new Transdusk album, Terra Ultra, is fully written!!!
This means I am officially in mixing mode! And that being the case, I need to consider my next moves since I want to get this out to all of you as soon as possible, but also with the level of attention that I believe it deserves.
First things first, I can finally make a (real) release date! That date will be... Friday, March 11th 2016!
Getting from here to there will be a little complicated because now money is directly involved. To help with that, I'm strongly considering doing a crowdfunding campaign. So keep your eyes here as one will be coming up in the near future with as many ridiculous perks as I can think of!